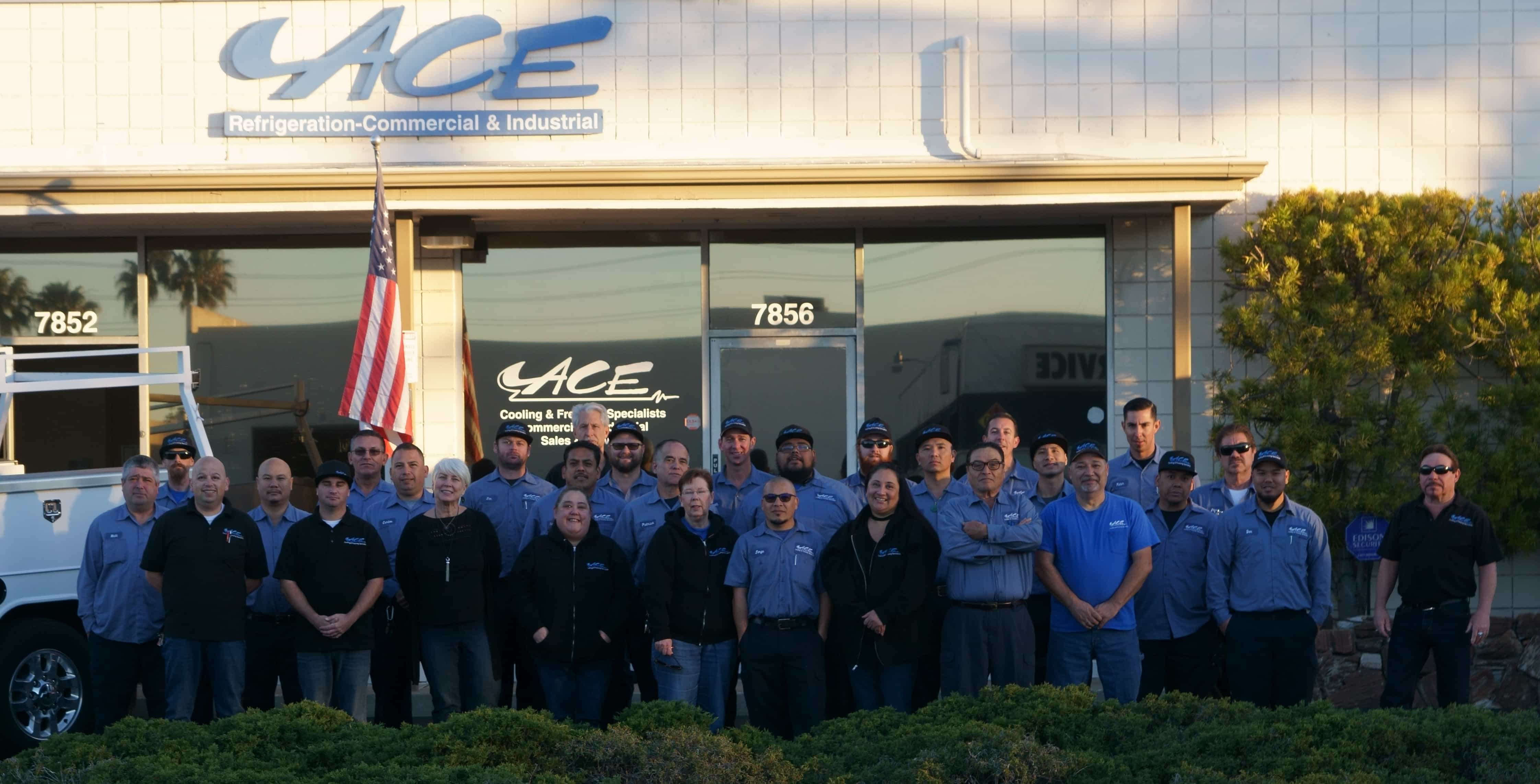 Ace Coolers' Friendly staff of skilled professionals will make your cooler installation and service convenient and affordable!
Ace Coolers has been building/installing custom walk-in coolers/freezers in Southern California Since 1987. We offer maintenance contracts, can provide regular as well as emergency services for all of your refrigeration equipment.
Our mission is to provide our customers the highest quality of service at a fair price while meeting all of their refrigeration, heating and cooling needs. Our courteous office staff would be happy to speak with you regarding any refrigeration needs that you may have. We offer free estimates on installations and preventative maintenance.
Professional Staff
Factory training and continuing education is provided for all of our service technicians. We have the most knowledgeable team in Southern California.
Scheduled Maintenance
For peak performance we will maintain your equipment by performing factory recommended maintenance.
24/7 Services
Emergency Services are key to your operations. We have technicians on call 24/7 to assure your systems run without interruption.
Custom Design
We have the equipment in house to build custom coolers at any size to suit your needs.